Minister: Hungary Wants to Import Azerbaijani Gas from 2021
Hungary is interested in acquiring Azerbaijani gas, which will be supplied to the EU through the Southern Gas Corridor (SGC).
The President of SOCAR (State Oil Company of Azerbaijan) Rovnag Abdullayev and the Minister of Foreign Affairs and Trade of Hungary Peter Siyarto discussed this issue at a meeting in Baku on March 29.
"The parties reached a primary agreement on holding negotiations to expand energy cooperation in various directions," the statement said.
It should be noted that on the same day, Peter Siyarto, at a meeting with Azerbaijan's Energy Minister Perviz Shahbazov, suggested creating a working group to expand energy cooperation.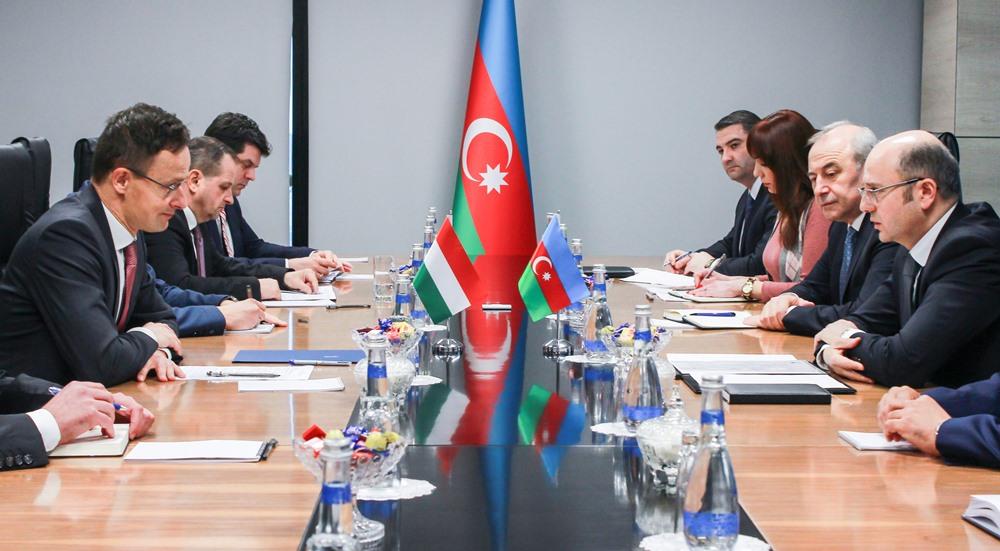 Discussing by the Azerbaijani side the prospects for the expansion of SGC, P. Siyarto reported on the current situation with Hungary's energy supply, gas demand and plans to diversify the gas market. The Minister also announced that Hungary is interested in joining the SGC project in the future.
Interestingly, on March 30, information appeared on the website of the Hungarian Foreign Ministry, citing Hungarian Foreign Minister Peter Siyarto. According to the information, gas supplies from Baku to Budapest may become possible from 2021.
"Hungary has been interested in participating in increased natural gas production in Azerbaijan and in gas supplies destined for Europe from 2021. This is extremely important for Hungary because diversification of gas purchase routes has been on the agenda for a long time, but for various geological and regional reasons, this cannot yet be realized," Siyarto stated.
It should be noted that back in October 2018, Siyarto, at a meeting with Shahbazov on the margins of the Russian Energy Week forum in Moscow, stated that Hungary was interested in joining the Southern Gas Corridor project in the future.* Azerbaijani gas deliveries to Europe are expected in 2020 in the amount of 10 bcm. In addition, 6 bcm of Azerbaijani gas will be supplied to the western regions of Turkey; the deliveries began in June 2018. By the middle of the next decade, a doubling of gas supplies by SGC to Europe is planned.