OPEC, Russia Agree Oil Cut Extension To End Of 2018
OPEC agrees to extend oil production cuts until the end of 2018, Rigzone reports.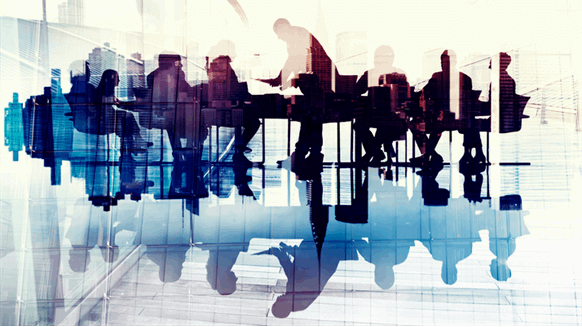 OPEC and non-OPEC producers led by Russia agreed on Thursday to extend oil output cuts until the end of 2018 as they try to finish clearing a global glut of crude while signalling a possible early exit from the deal if the market overheats.
Russia, which this year reduced production significantly with OPEC for the first time, has been pushing for a clear message on how to exit the cuts so the market doesn't flip into a deficit too soon, prices don't rally too fast and rival U.S. shale firms don't boost output further.
Russia needs much lower oil prices to balance its budget than OPEC's leader Saudi Arabia, which is preparing a stock market listing for national energy champion Aramco next year and would hence benefit from pricier crude. The producers' current deal, under which they are cutting supply by about 1.8 million barrels per day (bpd) in an effort to boost oil prices, expires in March.
Kuwaiti Oil Minister Essam al-Marzouq told reporters the Organization of the Petroleum Exporting Countries and non-OPEC allies had agreed to extend the cuts by nine months until the end of 2018, as largely anticipated by the market.
OPEC also decided to cap the combined output of Nigeria and Libya at 2017 levels below 2.8 million bpd, Iranian Oil Minister Bijan Zanganeh said. Both countries have been exempt from cuts due to unrest and lower-than-normal production.
Before the meetings, Saudi Energy Minister Khalid al-Falih said it was premature to talk about exiting the cuts at least for a couple of quarters and added that OPEC would examine progress at its next regular meeting in June. "When we get to an exit, we are going to do it very gradually … to make sure we don't shock the market," he said.
The Iraqi, Iranian and Angolan oil ministers also said before Thursday's meetings that a review of the deal was possible in June in case the market became too tight.
Zanganeh said later no such debate had taken place at the OPEC meeting. However, a draft OPEC communique said the duration could be reviewed in June based on fundamentals. The next meeting is scheduled for June 21, an OPEC source said.
International benchmark Brent crude rose around 0.5 percent on Thursday to trade above $63 per barrel.