Turkmenneft and Dragon Oil signed an exploration contract in the Caspian Sea
The Turkmenneft State Concern and Dragon Oil signed today an agreement on cooperation on a project to develop a site in the Turkmen sector of the Caspian Sea
The document provides for 3D seismic work on the Caspian block "Block 19".
The agreement was signed at the site of the international forum "Oil and Gas of Turkmenistan – 2022", which takes place on October 26-28 in Ashgabat.
Dragon Oil is a subsidiary of the Emirates National Oil Company (ENOC), registered in Ireland and headquartered in Dubai (UAE). The company is engaged in exploration, development and production of oil and gas.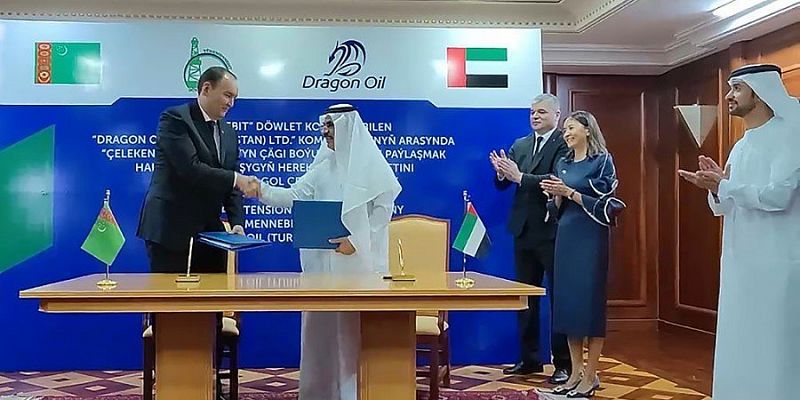 In the summer of 2022, Turkmenneft and Dragon Oil extended the PSA for the Caspian Cheleken block by 10 years. As part of the PSA signed in 2000 (expiring in 2025), Dragon Oil is developing the Jeytun and Jigalybeg oil fields in this area. During this period, the company has invested more than $8 billion in the project.
On the basis of production sharing agreements, the Turkmenneft concern also cooperates onshore and offshore with Buried Hill Serdar Limited, Areti, Eni, Mitro International.
Caspian Barrel