Azerbaijan hopes to get another loan for SGC
Azerbaijan hopes to raise $1.5 billion by the end of 2018 for the Southern Gas Corridor project, the Deputy Vice-President of SOCAR (State Oil Company of Azerbaijan) on investments and marketing Vitaly Beglyarbekov said October 9 during the German-Azerbaijani Business Forum on Energy and ICT.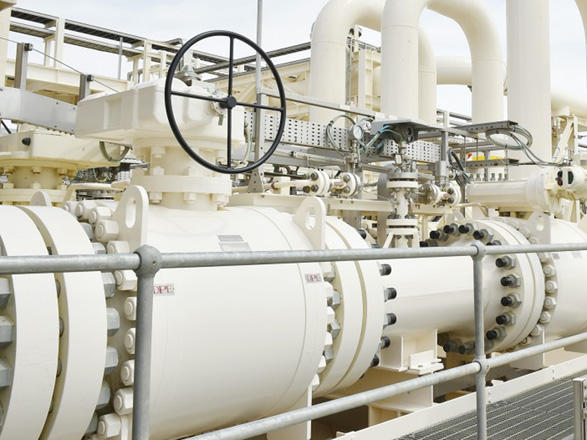 "We are working to attract German financial resources. We plan to raise $1.5 billion by the end of 2018," Beglyarbekov said.
It was reported earlier that Azerbaijan intends to attract from European banks up to $1.5 billion for 15 years for the Southern Gas Corridor project. The assistance in obtaining a syndicated loan is provided by the Euler Hermes company.
The Southern Gas Corridor is one of the priority projects for the EU and provides for the transportation of 10 billion cubic meters of Azerbaijani gas from the Caspian region through Georgia and Turkey to Europe.
On May 29, Baku hosted the launch ceremony of the first phase of the Southern Gas Corridor project, and on June 12, the opening ceremony of TANAP pipeline was held in the Turkish province of Eskisehir with the participation of the presidents of Azerbaijan – Ilham Aliyev, Turkey – Recep Tayyip Erdogan, Ukraine – Petro Poroshenko and Serbia – Alexander Vucic.
The gas from the Azerbaijani Shah Deniz field has already gone through the first segment of the Southern Gas Corridor – from the Sangachal terminal to the expanded South Caucasus Pipeline. The next stage is the commissioning of the TANAP gas pipeline, through which gas will flow into Turkey and further to Europe.